ABOUT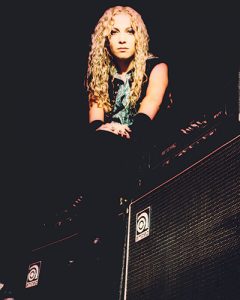 Sean Yseult is best known as the bassist of the multi-platinum and Grammy-nominated act White Zombie. Prior to White Zombie's fame, she studied at the North Carolina School of the Arts in high school and continued her education at Parsons School of Design NYC, receiving a BFA in photography and design. Upon White Zombie's breakup, she moved to New Orleans and started Yseult Designs, based on her hand drawn graphics. Her silk scarves, pillows and accessories sold in galleries, museums and department stores ranging from Liberty of London to Barney's. She also created the notorious late night bar "The Saint" in New Orleans with her husband, Chris Lee, put out a book on her years in White Zombie ("I'm In The Band") and began showing her photography in galleries. In 2017 she expanded her designs to wallpaper and home furnishing.
Sean's hand-drawn designs come from a variety of influences, stemming from her childhood. Her bohemian parents had a house full of '60's rock posters, and gave her art coloring books, including Peter Max and M.C. Escher. It wasn't long before she was creating her own.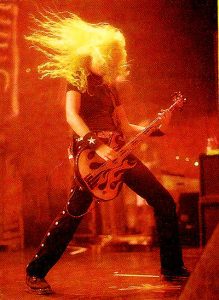 She draws directly with a pen on paper, and leaves imperfections on purpose. "I want people to know this is a fluid creation from me direct to paper – it's easy to create flawless graphics on a computer, but no challenge. These are 100% human, and I enjoy the process." This thought process is also inspired from a story her father once told her about his Navajo rug: the Navajos intentionally put one flaw in their designs to allow "the Spirit to move in and out of the rug."
Sean's inspiration comes from nature and a vivid imagination since childhood: upon an assignment in her first grade class to color in a "Gray Mouse", her parents were not surprised to see 26 gray mice on the classroom wall and one mouse exploding with color in outlandish psychedelic patterns. Her designs remain bold, and to this day, rarely have room for gray.